5D wireless contour bra
5D wireless contour bra
Our 5D Wireless Countour Bra ensures ultimate comfort for all activities and temperatures. The special stretch fabric also offers you sporting activities such as Yoga or running, optimal freedom of movement.

Made from high-quality natural latex, which was obtained from rubber trees in Thailand, our 5D Wireless Countour Bra is particularly breathable and skin-friendly. No synthetic fabrics were used, because these cause enormous friction and skin irritation, especially at higher temperatures.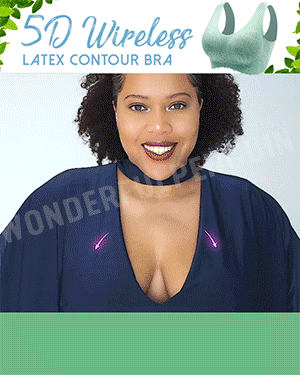 Our 5D Wireless Countour Bra ensures a clearly visible push - up effect in the chest area and the stretch fabric for a slimmer shape in the waist area. The insoles, which are also made of natural latex, lift your chest and thus ensure a naturally accentuated push.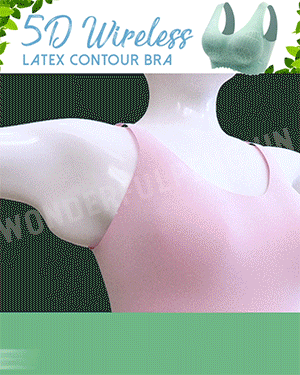 The bra supports your natural back muscles and ensures a more relaxed hold, especially during pregnancy this supports the wearing comfort. If you regularly suffer from back pain, especially in the upper or lower back muscles, our 5D Wireless Contour Bra can have a long-term preventive or mitigating effect.

100% FREE SHIPPING AND SATISFACTION GUARANTEE
There are no shipping costs for this product. We often have the product shipped to you directly from the manufacturer, without shipping costs. Due to the longer delivery route, shipping sometimes takes a little longer. But you buy from us at an unbeatable price. If you do not like the product, you have the option of sending the product back to us within 14 days and you will receive the full purchase price back.
100% FREE SHIPPING
14 DAYS RETURNS
DELIVERY TIME: 20 TO 30 DAYS
SATISFACTION GUARANTEE
WORLD CLASS CUSTOMER SERVICE
SECURE ORDER PROCESSING