TrimIt electric eyebrow trimmer
TrimIt electric eyebrow trimmer
Perfectly shaped eyebrows in just 60 seconds! With our electric eyebrow trimmer Trimit removes even the smallest hairs and brings your eyebrows into the desired shape.
A new and innovative alternative to waxing, plucking or shaving
Our electric eyebrow trimmer Trimit is made of high quality materials and is battery operated. So you can perfect your eyebrows without annoying cables in the way. With the electric eyebrow trimmer you can bring your eyebrows into a perfectly individual shape. Even the smallest hairs are removed without any redness or pain.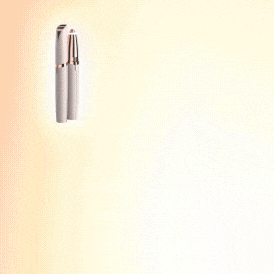 Stunningly beautiful eyebrows at all times
The electric eyebrow trimmer Trimit can be recharged completely relaxed and is then ready for use again. With the 360 degree blade it removes all hairs in the radius. So you can bring your eyebrows into a desired shape and set beautiful effects.
100% FREE SHIPPING AND SATISFACTION GUARANTEE
There are no shipping costs for this product. We often have the product shipped to you directly from the manufacturer, without shipping costs. Due to the longer delivery route, shipping sometimes takes a little longer. But you buy from us at an unbeatable price. If you do not like the product, you have the option of sending the product back to us within 14 days and you will receive the full purchase price back.
100% FREE SHIPPING
14 DAYS RETURNS
DELIVERY TIME: 20 TO 30 DAYS
SATISFACTION GUARANTEE
WORLD CLASS CUSTOMER SERVICE
SECURE ORDER PROCESSING