Ear wax remover vacuum cleaner (with 16 washable replacement tips)
Ear wax remover vacuum cleaner (with 16 washable replacement tips)
Healthy and clean ears - with our wax remover.
With our ear wax remover you can clean your auricle more effective and gentler than with conventional cotton swabs! The earwax remover consists of a spiral-shaped and grooved head - by turning it in the ear, it then collects the annoying earwax - without this, e.g. using a cotton swab to press it deeper into the ear.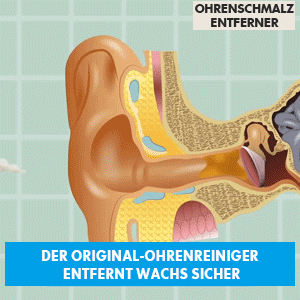 Totally easy to use and reusable
The silicone heads are made of extra soft TPA and are therefore not harmful to your health and can be cleaned and reused by you. The scope of delivery includes 16 attachments that you can easily replace by screwing them onto the handle.
Tips and advice on using Earsio
If you have health problems in the ear area - discuss the use with a doctor beforehand. Make sure you clean the wax remover before and after you use it. Use a new silicone head every 14 days for optimal cleaning. Children can do that too Earsio use, but only under adult supervision and assistance.
100% FREE SHIPPING AND SATISFACTION GUARANTEE
There are no shipping costs for this product. We often have the product shipped to you directly from the manufacturer, without shipping costs. Due to the longer delivery route, shipping sometimes takes a little longer. But you buy from us at an unbeatable price. If you do not like the product, you have the option of sending the product back to us within 14 days and you will receive the full purchase price back.
100% FREE SHIPPING
14 DAYS RETURNS
DELIVERY TIME: 20 TO 30 DAYS
SATISFACTION GUARANTEE
WORLD CLASS CUSTOMER SERVICE
SECURE ORDER PROCESSING