Return toys (training toys for cats)
Return toys (training toys for cats)
Do you like to play with your cat and are you looking for a fancy toy? Then we have exactly the right thing for you. With our propeller toy you will chase your little beloved four-legged friend across the apartment and you can watch him have a lot of fun doing it.
To do this, simply put the propeller on the handle and turn it clockwise. Now all you have to do is pull the trigger and the propeller will fly at high speed in the direction you aimed. Your cat will try to catch the propeller as it activates its inner hunting instincts.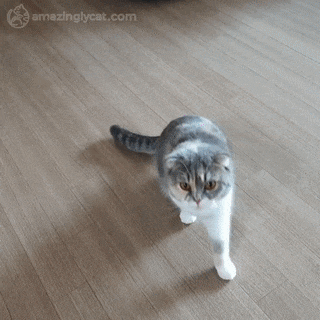 Helps against obesity
No matter how lazy your loyal companion may be due to his excess weight, with the Propeller toy you ensure that he gets the necessary exercise he needs. Not only will you and your cat have a lot of fun, but it will also have a positive effect on their health.
The propeller toy is a must for every cat lover and of course the ideal gift for friends and family who have a four-legged friend at home.
100% FREE SHIPPING AND SATISFACTION GUARANTEE
There are no shipping costs for this product. We often have the product shipped to you directly from the manufacturer, without shipping costs. Due to the longer delivery route, shipping sometimes takes a little longer. But you buy from us at an unbeatable price. If you do not like the product, you have the option of sending the product back to us within 14 days and you will receive the full purchase price back.
100% FREE SHIPPING
14 DAYS RETURNS
DELIVERY TIME: 20 TO 30 DAYS
SATISFACTION GUARANTEE
WORLD CLASS CUSTOMER SERVICE
SECURE ORDER PROCESSING