Silicone protective cover for chair & table feet
Silicone protective cover for chair & table feet
With our silicone protective covers for chair feet, there are no unsightly scratches or annoying noiseswhen you drag your chair across the floor.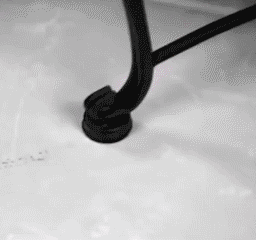 The silicone protective covers for chair feet are made of 100% durable and very soft silicone. Due to the particularly high elasticity of the protective covers, they are suitable for all types of furniture or furniture feet. Suitable for your kitchen chair, your desk chair or a bistro chair in your business.
Universal fit and particularly non-slip
The material is also completely non-toxic, so you don't have to worry about children or pets that come in contact with it. The silicone protective covers for chair feet do not have to be glued to the chair legs - you can simply pull it over and take it off again if necessary.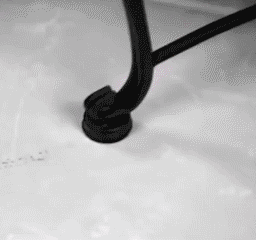 Protects your interior and the floor ...
The noise when a chair is pulled across the floor is loud and uncomfortable - with our silicone protective covers for chair feet, Your chair finally glides noiselessly over any floor and doesn't leave any quirks. The chair legs and the floor are also protected - no scratches or flaws on the floor or your furniture, so that you can enjoy your interior for a particularly long time.
100% FREE SHIPPING AND SATISFACTION GUARANTEE
There are no shipping costs for this product. We often have the product shipped to you directly from the manufacturer, without shipping costs. Due to the longer delivery route, shipping sometimes takes a little longer. But you buy from us at an unbeatable price. If you do not like the product, you have the option of sending the product back to us within 14 days and you will receive the full purchase price back.
100% FREE SHIPPING
14 DAYS RETURNS
DELIVERY TIME: 20 TO 30 DAYS
SATISFACTION GUARANTEE
WORLD CLASS CUSTOMER SERVICE
SECURE ORDER PROCESSING